**Please note tickets are still available. If you are experiencing issues purchasing tickets via Ticketmaster.com, please call 800-745-3000**
Saturday, Feb. 7, 2015
Miami vs. Western Michigan: 3 p.m. CT
Michigan St. vs. Michigan: 7 p.m. CT
Individual tickets are on sale now and may be purchased at Ticketmaster.com, by calling 1-800-745-3000, or at Ticketmaster outlets. Tickets will also be available for purchase at the box office on game day.
Tickets will start at $19* and are valid for both outdoor games. Stakeholders of each university, Chicago Bears club level holders, and Citi® cardmembers will be contacted by their respective organizations regarding presale and general ticket sale opportunities. *Applicable ticket service fees apply.
Club level seating
Club seats are available in Sections 202-216, and 301-317. Seats are outdoors but give fans access to an indoor, climate-controlled area with concessions, bar areas and more. Individual club seats may purchase through Ticketmaster.com or by calling 1-800-745-3000.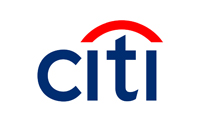 Special offer for Citi® cardmembers:
Preferred seats for Citi® cardmembers are available now with your Citi card for a limited time. Buy tickets at Ticketmaster.com.
Student Sections
Students should contact their respective universities for details on how to access student section seating.
Miami students: Sec. 123
Michigan students: Sec. 122
Michigan State students: Sec. 151
Western Michigan students: Sec. 152